The TNSF Web Residency is a year-long virtual writer-in-residence position for one fiction writer. During the residency, the writer will work with TNSF's editor to publish four original pieces of fiction and will be guest-editor for two issues of TNSF.
In 2020, we will also be starting a "Spotlight" feature running once per quarter where we will interview one of the writers published on the zine. The first interview will be of the writer-in-residence, who will then conduct the remaining three interviews.
The 2020 writer-in-residence will receive a $500.00 stipend.
We particularly encourage marginalized and diverse voices, such as writers of color, writers from the LGBTQ+ community and writers with disabilities to apply.
HOW TO APPLY:
Please submit three works of fiction, at least two of which must be currently unpublished. Word limit for each story is 5000 words. Please indicate which work has been published, if any, and include word count for each story.
Stories should be contained within one document, double-spaced, and should not use any unusual fonts.
Additionally, please submit a personal essay of around 500 words explaining why you feel you would be the best fit for TNSF's web residency program.
Include a short (less than 150 words) bio within the cover-letter box on Submittable.
We do accept simultaneous submissions, but please note that if your work is accepted elsewhere, you will have to withdraw your entire submission for the web residency. Unfortunately, we cannot substitute story samples in the case that one is selected elsewhere.
The application fee is $8.00. If you cannot afford the fee, but still wish to submit, please contact us at zine@sfkmultimedia.com, and we will do our best to accommodate you.
Applications are open from October 10-December 10, and the winner will be announced in late December.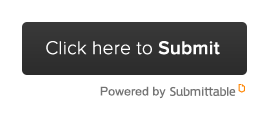 Help us disrupt the Southern literary landscape.